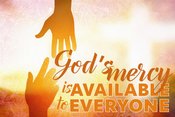 Welcome to St. Stephen Parish!
Welcome to St. Stephen Catholic Church Community of faith. Many people have told me this is like "home" - a place that feels like "family" in a positive sense... and a place where we are restored. If you are new to our community, please feel welcomed -- and invited to engage Christ and our community in a deeper way. At St. Stephen there is room for everyone; each of us is a piece of the great picture God put together to show his love to the world around us.
Please take time to look over our website, explore our programs and events, and know that we are here for your questions. Thank you for your interest in St. Stephen Catholic Church.
If you are interested in joining the Catholic faith, I recommend you explore the Catholics Come Home website, and then call us with your questions (671-4434). Rosie Bridges would love to meet you and learn about your journey of faith.