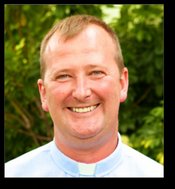 Rev. Dermot Dunne

New address of church: 10118 Saint Stephen Circle, Riverview, FL 33569
We can be reached by phone M-F, 8:30am-4pm: 813.689.4900.
Our Mass schedule:
Weekday Mass: 8:30 AM, Tuesday at 6:30pm (chapel)
Saturday Vigil Mass: 4:30 PM
Sunday Masses: 7:30 AM, 9:30 AM, 11:30 AM and 5:30 PM
On the third Sunday of the month, our IGBO community meets for Mass in the chapel at 2pm as well, followed by fellowship in the Family Life Center.
Contact Information
Phone: 813-689-4900 email Bernie@ststephencatholic.org

Office Hours: 8:30-4:00, Monday through Friday
Please note: All mail comes to 10118 Saint Stephen Circle, Riverview, FL 33569


St. Stephen is a Safe Environment for children and youth. Our ministers, staff, school faculty, catechists, hospital/homebound visitors and volunteers have been trained and are compliant with diocesan guidelines, so as to offer your family a great place to grow!For information about keeping our children safe, visit our diocesan website and review our guidelines.