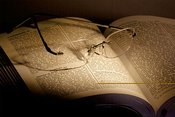 Knowledge of Scripture is Knowledge of Christ - St. Jerome
Join us for Bible Studies and relevant Faith Studies. You can't share what you don't have!!!
Click on our sidebar for "This week's schedule of classes", for nearly every day of the week!
St. Stephen parish also welcomes you to the best of Catholic content - all in one place - FORMED.org. Register from your mobile device or computer with code VMZPPF (case sensitive). Hear speakers such as Tim Gray, Scott Hahn, Edward Sri, Bishop Robert Barron, Chris Stephanick, Teresa Tomeo... and many more! Videos, e-books, programs and many resources for you and your family to enjoy - anywhere!
For access to FORMED.org, click here and get started now.